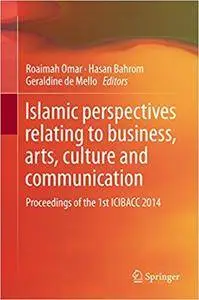 Roaimah Omar, Hasan Bahrom, Geraldine de Mello, "Islamic perspectives relating to business, arts, culture and communication: Proceedings of the 1st ICIBACC 2014"
2015 | pages: 475 | ISBN: 9812874283 | PDF | 8,2 mb
This timely book explores how the Malays and Muslims in general are faced with challenges in the fields of business, economy and politics, in the modern era of globalisation. These research findings can help the Muslim community to enhance international integration, particularly in Malaysia and Southeast Asia.
In this work, scholarly and expert authors explore Islamic perspectives on communication, art and culture, business, and law and policy. They respond to the need to uphold and strengthen the culture, arts and heritage of the Malays. Readers are invited to explore the challenges for the Malay and Muslim world and to evolve strategies to ensure competitiveness, dynamism and sustainability. Topics such as Islamophobia, drug trafficking, savings behaviours and the role of social media are addressed.
These reviewed papers were presented at the International Conference on Islamic Business, Art, Culture & Communication 2014, held in Melaka, Malaysia. They have the potential to strengthen aspects of Islamic economy and leadership, if translated into action plans. This book represents essential reading for scholars of Islamic studies and will be of interest to those examining Southeast Asia and the Malay world.
My Link