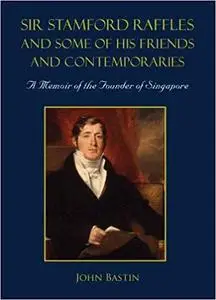 John Bastin, "Sir Stamford Raffles and Some of His Friends and Contemporaries: A Memoir of the Founder of Singapore"
English | ISBN: 9813277661 | 2019 | 488 pages | PDF | 13 MB
This publication is a biographical account of the founder of Singapore, Sir Stamford Raffles, through a study of the lives of his closest friends and contemporaries. Some of the personalities featured include William Brown Ramsay, John Leyden and Thomas Horsfield.
Readership: Academics, historians and the general public interested in Raffles and the history of Singapore.