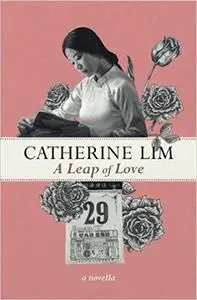 Catherine Lim, "A Leap of Love"
English | 2018 | ISBN: 9814779563 | 112 pages | EPUB | 0.435 MB
There is a wonderful ancient Western tradition that allows a woman to propose to a man - but only on 29 February. Only once every four years, in a leap year.On such a momentous day, late on morning in modern-day Singapore, young and beautiful Li-ann catches sight of Jeremy for the first time in a busy part of town. She realises with a start that he is her dream man and makes the move allowed by the Leap Year tradition. It is the creative, imaginative and brilliant move any girl can think of. Jeremy is totally enthralled. Their first meeting is radiant with love's promise. But alas! Fate, ever mischievous, intervenes with her tricks, determines that love's path should never be smooth. She takes the lovers on and despairing. But in the end, Fate is no match for the endearing power and ferocious tenacity of love. Brimming with energy, A Leap of Love sparkles with joy and will leave you breathless with the sheer suspense of tracking the memorable twists and turns in the intertwined lives of two-star crossed lovers.