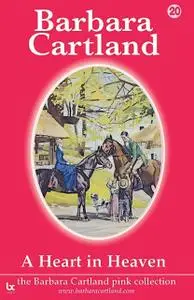 «A Heart in Heaven» by Barbara Cartland
English | EPUB | 0.2 MB
"Returning from finishing school in France, Louisa Hatton was full of enthusiasm for the life ahead. She was convinced it would be exciting and romantic. But her parents had already planned a very suitable marriage for her to Lord Westbridge, their new neighbour. He was a cold, hard man and he wanted Louisa despite her protests.
Her parents would not support her. Her father owed Lord Westbridge money. It seemed that for help she could only turn to the mysterious, handsome Roderick Blake, whose dark eyes haunted her.
But Roderick was only a groom. How could he protect Louisa from the forces ranged against her? How they faced danger together and Louisa discovered Rodericks secret is told in this thrilling romantic novel by BARBARA CARTLAND."