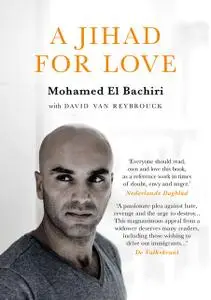 «A Jihad for Love» by David van Reybrouck, Mohamed El Bachiri
English | EPUB | 0.2 MB
Mohamed El-Bachiri is a Muslim. He lost his wife Loubna in the Brussels bombing of March 2016 – a young woman murdered by a fanatical jihadist. Mohamed was left to bring up their three sons on his own.
Instead of hating or collapsing into grief, he put together a short book of reflections on love, loss and the ways in which we can live together despite differences of religion and ideology.
It is a plea for tolerance and compassion, a rejection of fanaticism, and it is a heartbreaking book. Mohamed El-Bachiri shows how an argument for treating each other with kindness and respect can survive even the most brutal atrocity.
For him, Islam should be a struggle for love, and the struggle for love should involve us all.