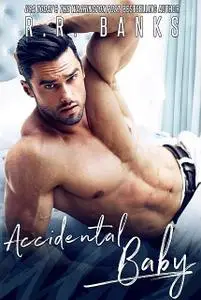 «Accidental Baby» by Banks, R.R.
English | EPUB | 1.0 MB
That smoking one-night stand with the sexy mountain man?Turns out it's more than just a hot hook-up.Now, I'm carrying his baby.
Aidan Anderson. Billionaire. Head of Anderson Development.I thought I had it all. The perfect life.But when the unthinkable happened, I became a broken man.Isolation and solitude were all I craved.I retreated to my mountain overlooking the small town of Ashton Mill.There, I met Katie. Her plump lips and gentle curves made me feel whole again.And reawakened my protective instincts.When she shows up at my fortress, her luscious curves almost make me forget that she's in danger.A stalker is hunting her, and he wants to take her from me.But, I won't let that happen.History is not going to repeat itself this Holiday. Not on my f*cking watch.I'll protect Katie and our baby.And I'll destroy anyone that stands in my way.
 SHARESHARE ON FACEBOOK TWEETTWEET ON TWITTER PIN ITPIN ON PINTERESTYOU MAY ALSO LIKERebelRebelRegular price$3.99The Wedding ProposalThe Wedding ProposalRegular price$2.99Accidental Daddy (The Hollows Book 2)Accidental Daddy (The Hollows Book 2)Regular price$3.99Best Friend's Sister (BFF of NYC Book 1)Best Friend's Sister (BFF of NYC Book 1)Regular price$4.99Sale price$3.99 Sale BACK TO R.R. BANKS
Newsletter
SUBSCRIBE
Follow us!
SearchFacebookInstagram© 2020, GT Publishing Powered by ShopifyUse left/right arrows to navigate the slideshow or swipe left/right if using a mobile device