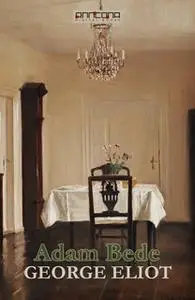 «Adam Bede» by George Eliot
English | ISBN: 9789176056325 | EPUB | 0.6 MB
Adam Bede, the first novel written by George Eliot (the pen name of Mary Ann Evans), was published in 1859.
The novel has remained in print ever since, and is used in university studies of 19th century English literature.
The story's plot follows four characters rural lives in the fictional community of Hayslope - a rural, pastoral and close-knit community in 1799.
The novel revolves around a love triangle between beautiful but thoughtless Hetty Sorrel, Captain Arthur Donnithorne, the young squire who seduces her, Adam Bede, her unacknowledged lover, and Dinah Morris, Hetty's cousin, a fervent Methodist lay preacher.
Mary Anne Evans (1819-1880), better known by her pen name George Eliot, was an English novelist, journalist and translator, and one of the leading writers of the Victorian era. She is the author of seven novels, including Adam Bede (1859), The Mill on the Floss (1860), Silas Marner (1861), Middlemarch (1871-72), and Daniel Deronda (1876), most of them set in provincial England and known for their realism and psychological insight.
In December 2015, BBC Culture polled book critics outside the UK, to give an outsider's perspective on the best in British literature. Out of 100 listed novels, Middlemarch listed as #1 and Daniel Deronda listed as #70.