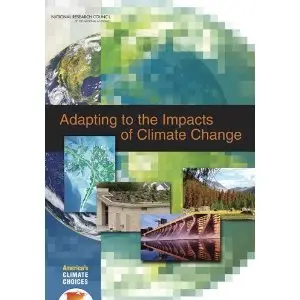 Adapting to the Impacts of Climate Change
National Academies Press | December 6, 2010 | ISBN-10: 0309145910 | 292 pages | PDF | 16.9 MB
Across the United States, impacts of climate change are already evident. Heat waves have become more frequent and intense, cold extremes have become less frequent, and patterns of rainfall are likely changing. The proportion of precipitation that falls as rain rather than snow has increased across the western United States and Arctic sea ice has been reduced significantly. Sea level has been rising faster than at any time in recent history, threatening the natural and built environments on the coasts. Even if emissions of greenhouse gases were substantially reduced now, climate change and its resulting impacts would continue for some time to come.