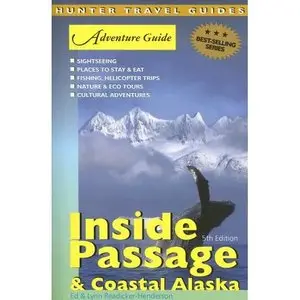 Ed Readicker-Henderson, Lynn Readicker-Henderson, "Adventure Guide Inside Passage & Coastal Alaska"
Publisher: Hunter Publishing (NJ) | 2006-01-31 | ISBN 1588435156 | PDF | 458 pages | 1.8 MB
The focus of this book is the Alaska Marine Highway, which serves as a lifeline for many coastal communites in Alaska. This ferry system - a total of nine boats - links tiny coastal communites and large cities alike. It runs from Washington, up the Inside Passage, all the way to the Aleutians in the far north, a total of 3,500 miles. The Adventure Guide to The Inside Passage & Coastal Alaska follows this route, telling you everything you need to know about the ships themselves, the sights and the towns. Tours on land - flightseeing, kayaking, canoeing, boating - are covered. The book is targeted at anyone traveling in this region, not just those taking the ferry, and has full information on what to see and do in each town, where to stay and eat and how to get out of town. Extensive details about wildlife, including the best places to see some, and how to be an eco-conscious traveler.