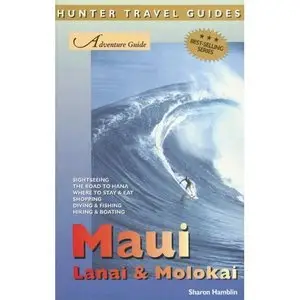 Sharon Hamblin, "Adventure Guide Maui"
Publisher: Hunter Publishing (NJ) | 2006-02-01 | ISBN 1588435164 | PDF | 415 pages | 5.7 MB
This is the most detailed guide available to Maui, the second-most visited Hawaiian island, with 2� million visitors yearly. There are endless fascinating things to do here. Watch amazing sunsets from mile-long beaches, visit ancient temples or learn about Maui�s whaling history in the nostalgic town of Lahaina. Frolic under waterfalls, hike through bamboo forests or explore Haleakala National Park with its 10,000- foot volcano summit. Hundreds of shops, hotels, restaurants, art galleries, spas, activities, festivals and historical attractions are described. Color photos.