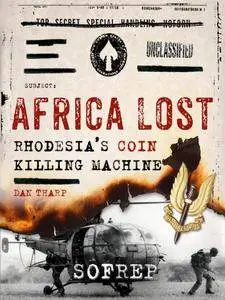 Africa Lost
by Dan Tharp, , Brandon Webb
English | EPUB | 1.4 MB
The Lost Chapter of Special Operations History: Rhodesia. Some of the most explosive combat in Special Operations history is almost completely unknown to the Western World. Everyone knows about Navy SEALs and Green Berets but nobody knows about the deep recce, sabotage, and direct action missions conducted by the Rhodesian SAS. The Rhodesian Light Infantry was a killing machine, participating in combat jumps every night during the heat of the Bush War. The Selous Scouts were perhaps the most innovative and daring unconventional warfare unit in history which would pair white soldiers with turncoat black "former" terrorists who would then infiltrate enemy camps. US military veteran and historian Dan Tharp covers each of these three units in depth in Africa Lost.
(18,000 words)