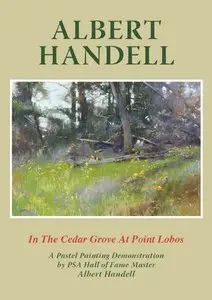 Albert Handell - In the Cedar Grove at Point Lobos
DVD5 | 2004 | DVD video | MPEG2 | 720х480 | 29.97 fps | AC3, 384 kbps
Language: English | Run Time: 110 minutes | 4.24 GB
Watch and listen as Master Pastelist Albert Handell works in his studio combining several reference photographs to paint In The Cedar Grove At Point Lobos.
Mr. Handell demonstrates and explains his technique by first developing the composition and drawing with a pencil on sanded pastel paper. Next, he creates a watercolor underpainting to establish the color harmony and value pattern. See close up how he emonstrates the importance of "the touch" as he layers pastels and works with various colors of similar value to achieve luminous passages with sharp and "sleepy" edges. As the video flows Mr.Handell pauses to explain in detail what he has done in the drawing, underpainting, and painting process. See how he adds "sparkle" with his finishing touches.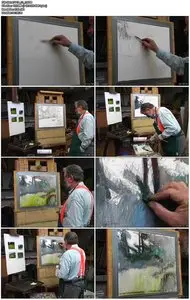 <span style="color:#000000">Filesonic</span>
<span style="color:#ffffff">Wupload</span>
>>> NO PASSWORD <<<
!!! No Mirror(s) Please !!!

!!! My AH blog !!!