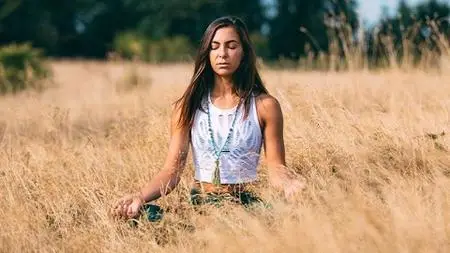 AloMoves - From Fear to Love Meditations
MP4 | h264, 1280x720 | Lang: English | Audio: aac, 44100 Hz | 1h 7m | 2.47 GB
Instructor : Aubry Marie
This meditation series gives you powerful tools to overcome struggles in your everyday life. Each lesson will take you one step closer to the strength, growth and freedom that come from being vulnerable and open to love.
By adding these meditations to your daily routine, you will understand that love, belonging and your worthiness aren't things you need to earn – they are yours already. You will learn to open your biggest desires to the universe and connect to your inner power. Along the way you'll discover that failure isn't possible, and that struggles you experience are simply shifts along the road to love.
These are the meditations that I've incorporated into my daily life. They have transformed how I approach and connect with the world. They are perfect for anyone who has experienced difficulty with meditating. They will deepen your connection to your yoga practice and expose you to a life filled with compassion and love!
BENEFITS
Wellbeing