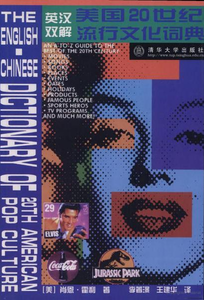 The English-Chinese Dictionary Of 20th Century American Pop Culture (英汉双解美国20 世纪流行文化词典)
Tsinghua University Press | 1998 | ISBN-10: 7302031053 | 407 Pages | PDF | 3.6 MB | English-Chinese
This Dictionary of American Culture is designed to highlight the most importantpeople , places, products and events of the 20th Century and to offer information including names, dates, titles, statistics, accomplishments,personal information , etc . that are connected to them . Even examples on word usage are provide for ent ries that have entered the language .Many of the images , songs, books , movies, etc . have not only become classics but are also indispensable ymbols of our national existence .