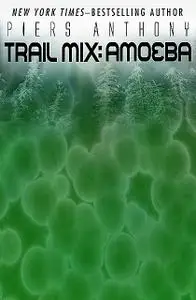 «Amoeba» by Piers Anthony
English | EPUB | 0.4 MB
An assembly of creatures searches for the meaning of existence in this reality-twisting Trail Mix fantasy from New York Times–bestselling author Piers Anthony.Before Tod Timmins meets the naked waif, the vampire, the wizard, and the others, he's just a dull man engaged in manual labor. The job, good for the body but a waste for the mind, is the whole of Tod's life—and it isn't for him. So when a trail appears out of the blue, gambling on fate, he follows it through the city, across the country, and into a realm of adventure and uncertainty.Navigating the path, Tod encounters a mix of creatures—human, nonhuman, and others, something else altogether. They come from alternate realities, periods in time that aren't being clocked, and places no one can verify, all to divine information on why they even exist.The answer is in the Amoeba, an entity neither intelligent nor conscious, yet as omnipresent as a god. In short order, it's up to Tod to differentiate friends from foes, lust from love, and fantasy from reality to save and protect the one thing that connects them all.