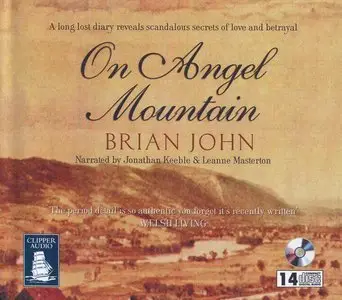 Brian John - On Angel Mountain (2001) Unabridged
Clipper Audio | ISBN 9781407408 | Narrators Jonathan Keeble & Leanne Masterton (2006) | 14CDs | MP3 96kpbs | 15Hrs 1Mins | 618Mb

Tracks every ± 3 mins
In 1796, impetuous Martha Morgan becomes the mistress of the struggling Plas Ingli estate at only eighteen years old. Though she loves her husband David dearly, she is desperately lonely in a strange house, and her quick wit and cutting humour make her as many enemies as friends.
There are mysteries surrounding the great fire that devastated the estate but Martha's questions about it remain unanswered. Nobody else seems to realise that their haughty servant Moses Lloyd, the disinherited son of the local squire, is not as trustworthy as her husband hopes. The local gentry think that Martha is far too clever for her own good and indeed it seems inevitable that she will fall into their trap. How can she possibly escape?