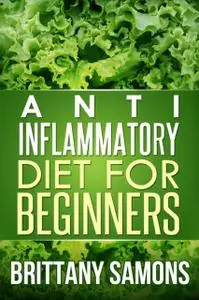 «Anti-Inflammatory Diet For Beginners» by Brittany Samons
English | EPUB | 0.0 MB
Inflammation is a common occurrence when the body is attacked by infections, diseases and injuries that damage tissues and you would usually see an inflamed area reddening, painful and swelling. While this is considered normal as it is trying to heal whatever wound or infection there is, there are also dangers of inflammation which is why this has to be eliminated.
For example, inflammation may signal tissue attack and since inflammation may not stop unless the root cause is eliminated, it could worsen the infection and lead to serious diseases and infections. An anti-inflammatory diet described in this book can help to lessen or eliminate inflammation.