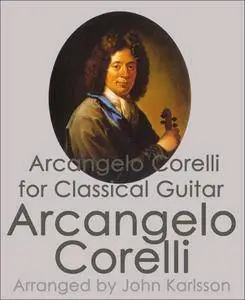 Arcangelo Corelli - Classical Guitar Tabs: 23 Guitar tabs of classical piano pieces with music files by John Karlsson
English | 2016 | ISBN: 9789174637595 | 30 pages | AZW3 | 2.94 MB
23 Arcangelo Corellis classical piano pieces, arranged for guitar. Guitar tabs. All arrangements comes with a free, downloadable mp3-file.
John Karlsson is a Swedish composer, arranger, translator and writer. John have published more than 600 pieces, a mix of his own compositions, guitar arrangements of classical piano pieces and music files. He compose/arrange using the pseudonym John Trie.