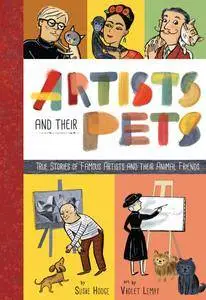 Artists and Their Pets: True Stories of Famous Artists and Their Animal Friends by Susie Hodge
English | September 5th, 2017 | ASIN: B06WV6QK9Y, ISBN: 1946064017 | 86 Pages | EPUB | 46.31 MB
Did you know that the great Pablo Picasso had many pets, from a white mouse to a goat? And that Andy Warhol loved his dachmunds, Salvador Dali enjoyed ocelots and anteaters and Georgia O'Keefe shared her passion for pets with her chows and a Siamese cat? Artists and their Pets tells these stories and many more with full-color illustrations and a chirpy narrative that will be delight for both artist buffs and pet enthusiasts.