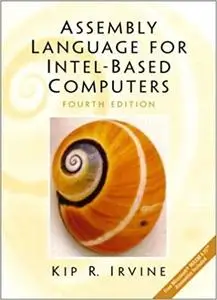 Assembly Language for Intel-Based Computers (4th Edition) by Kip R. Irvine
English | 2002 | ISBN: 0130910139 | 700 Pages | PDF | 25.5 MB
For undergraduate courses in assembly language programming and introductory courses in computer systems and computer architecture. This complete and fully updated study of assembly language for the IBM-PC teaches students how to write and debug programs at the machine level. Based on the Intel processor family, the text simplifies and demystifies concepts that students need to grasp before they can go on to more advanced computer architecture or operating systems courses.