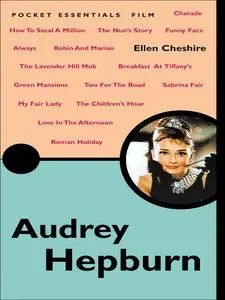 Ellen Cheshire, "Audrey Hepburn"
Publisher: Pocket Essentials | 2003-06-01 | ISBN 1903047676 | PDF | 96 pages | 2.3 MB
Pocket Essentials is a dynamic series of books that are concise, lively, and easy to read. Packed with facts as well as expert opinions, each book has all the key information you need to know about such popular topics as film, television, cult fiction, history, and more. This Pocket Essential looks at Audrey Hepburn's early life growing up in Holland during the war. Her early ambition for a career as a ballet dancer gave her the poise and dignity with which she was eponymous, and her 40-year working relationship with the designer Hubert Givenchy created the "Hepburn Look" which Hollywood film stars are still trying to emulate. As well as an introductory essay, this book has at its core Audrey the film star, and each of her films is reviewed and analyzed, including background information and trivia.