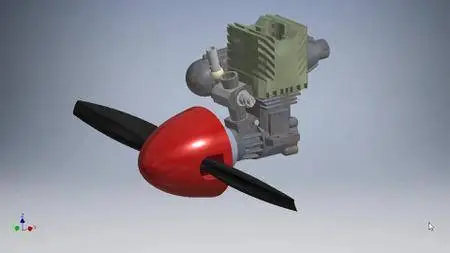 Autodesk Inventor 2017 New Features
MP4 | Video: 720p | Duration: 41:08 | English | Subtitles: VTT | 203.2 MB
Every year, Autodesk Inventor evolves. Inventor 2017 is here and better than ever. Learn about the new tools, features, and workflows in this industry-leading parametric design system. John Helfen reviews parts enhancements, boundary patches, 3D sketching, transparent parts, and the revised presentations system for sharing drawings with clients and colleagues.
Topics include:
3D PDF export
Creating sketch-driven patterns
Making window select profiles
3D sketching
Making assembly components transparent
Creating presentations in Autodesk Inventor 2017