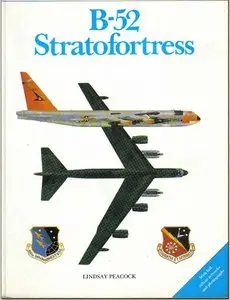 B-52 Stratofortress (Combat Aircraft 7) By Lindsay T. Peacock
Publisher: Os Publishing 1987 | 50 Pages | ISBN: 0850457491 | PDF | 12 MB
LINDSAY PEACOCK is an aviation joinnalist and photographer who has written extensively on military aircraft subjects for books and magazines, especially in areas of specific interest to aircraft modellers. He has travelled widely in pursuit of his profession and hobbies, and spent much time at military aircraft establishments observing his subjects at close quarters. His other books in this series are F1A-18 Hornet, F-14 Tomcat, B-1B and the forthcoming AH-1 HueyCobra.
NO PASSWORD


!!!No Mirrors below, please! Follow Rules!