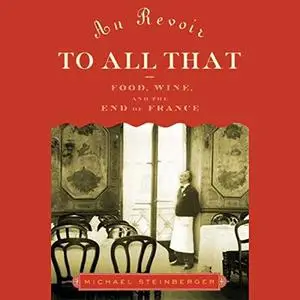 Au Revoir to All That: Food, Wine, and the End of France [Audiobook] by Michael Steinberger
English | March 19, 2010 | ASIN: B003DKZ79S | M4B@64 kbps | 9h 16m | 252 MB
Narrator: Stephen McLaughlin
A rich, lively book about the upheaval in French gastronomy, set against the backdrop of France's diminished fortunes as a nation.
France is in a rut, and so is French cuisine. Twenty-five years ago it was hard to have a bad meal there; today it's difficult to find a good one. An unmistakable whiff of decline emanates from its kitchens, and many believe that London, Spain, and New York are more exciting places to eat. Parisian bistros and brasseries are disappearing at an alarming rate; large segments of France's wine industry are in crisis; many artisanal products are threatened with extinction. But astonishingly, business is good for McDonald's: France has become its second-most profitable market in the world.
How this happened and what is being done to revive the gastronomic arts in France are the questions at the heart of this book. Steinberger meets top chefs, winemakers, farmers, bakers, and other artisans, interviews the head of McDonald's Europe, marches down a Paris boulevard with "alter-globalization" activist José Bové, and breaks bread with the editorial director of the very powerful and secretive Michelin Guide. The result is a striking portrait of a cuisine and a country in transition.