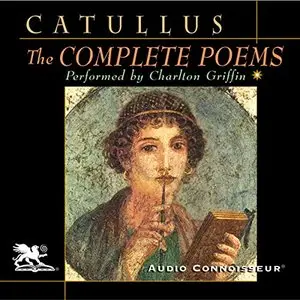 Catullus: The Complete Poems [Audiobook] by Catullus
English | April 19, 2010 | ASIN: B003I7E7HE | MP3@64 kbps | 3 hrs 3 mins | 85 MB
Narrator: Charlton Griffin | Genre: Ancient Poetry
Acerbic wit and stinging satire are contrasted with delicate sensibility and passionate desire in the work of the Latin poet Catullus. Armed with an urbane sophistication and an aristocratic circle of friends, Catullus moved about easily in the upper ranks of Roman society and was acquainted with Cicero, Caesar, and Pompey among others. His poems describe the lifestyle prevalent among his circle in the middle of the first century B.C. But it is his description of his love affair with a married woman he calls "Lesbia" which is the basis of his fame. His influence on later Latin poets and Renaissance writers was immense.