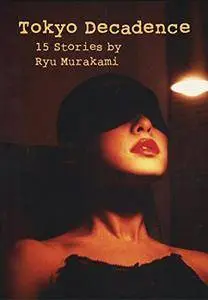 Tokyo Decadence: 15 Stories by Ryu Murakami, translated by Ralph McCarthy
English | March 15, 2016 | ISBN: 4902075784, ASIN: B01JAQZ6YO | AZW3 | 280 pages | 0.3 MB
A cream-of-the-crop selection of Murakami's brilliance and piercing wit.
This collection shows sides of Ryu Murakami that even avid fans may not be expecting. The intriguing, somewhat disturbing stories that Topaz was based on are included here, as are three entertaining and revealing portraits of the artist as a young man back in the Transparent Blue period of the late sixties and early seventies. We hear tales told by four very different individuals living in eighties Tokyo, each with his or her own problems but all with a thing about a certain pro baseball player, and we meet a brokenhearted young woman who finds an unexpected moment of love in the nineties and a single mother who stumbles on a ray of hope in the hard times of the noughties.
Mixed in there somewhere are three linked stories about desire and obsession, with the timeless, seductive rhythms of Cuban music in the background.
This book contains explicit content and is not suitable for minors.
Contents:
From Run, Takahashi! (1986)
Whenever I Sit at a Bar Drinking Like This
I Am a Novelist
It All Started Just About a Year and a Half Ago
Each Time I Read Your Confession
From Topaz (1988)
Topaz
Lullaby
Penlight
From Ryu's Cinematheque (1995)
The Last Picture Show
The Wild Angels
La Dolce Vita
From Swans
Swans
Historia de un Amor
Se Fue
All of Me
From At the Airport (2003)
At the Airport