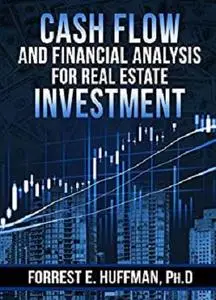 Cash Flow and Financing Analysis for Real Estate Investment by Forrest Huffman
English | ISBN: N/A | ASIN: B01M293HIC | 171 pages | EPUB | October 24, 2016 | 2.23 Mb
This text covers the primary activities and analysis required to understand and participate in real estate investment. Specifically the text is designed to give readers an overall understanding of the appropriate methods for the analysis of cash flows and the financing implications in real estate investment. Early chapters provide an overview of real estate terms and real estate markets while later chapters illustrate the development of cash flows and financing effects on investment value.