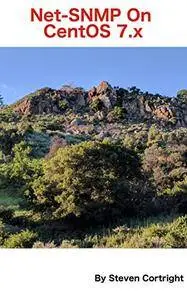 Net-SNMP On CentOS 7.x by Steven Cortright
English | 5 Jun. 2017 | ASIN: B071G2KLSW | 110 Pages | AZW3 | 599.99 KB
Net-SNMP On CentOS 7.x takes a building block approach to configuring the Simple Network Management Protocol on a CentOS 7.x host, with an emphasis on version 3 topics. It provides detailed instructions on how to add encryption, customize views, add traps, and extend your monitoring capabilities with scripts.