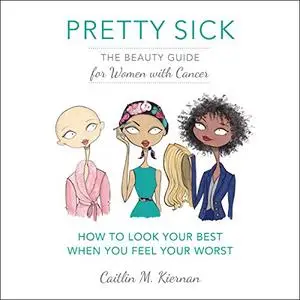 Pretty Sick: The Beauty Guide for Women with Cancer [Audiobook] by Caitlin M. Kiernan
English | September 19, 2017 | ASIN: B075LNC46D | M4B@64 kbps | 6h 52m | 188 MB
Narrator: Caitlin M. Kiernan
The ultimate resource to looking your best during and after cancer treatment from a veteran beauty industry insider.
When beauty editor Caitlin Kiernan received the shattering diagnosis of cancer, she was obviously concerned about her health. But as a working professional, she knew she had to learn, quickly, how to look her best while feeling her worst. Caitlin called on her list of extensive contacts - from top medical doctors to hair stylists, makeup artists, and style mavens - to gather the best and most useful tips to offset the unpleasant effects of treatment. The result is this comprehensive beauty guide for women with cancer, covering every cosmetic issue from skin care to hair care, wig shopping, nail maintenance, makeup tricks, and much, much more. Peppered with advice from celebrities and cancer survivors, Pretty Sick will be a welcome and trusted resource, helping women look and feel their best.