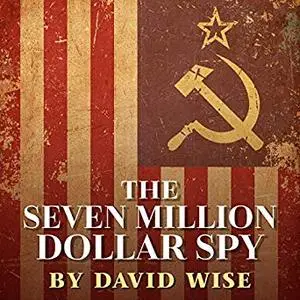 David Wise, Kevin Pariseau (Narrator), "The Seven Million Dollar Spy: How One Determined Investigator, Seven Million Dollars - and a Death Threat by the Russian Mafia - Led to the Capture of the Most Dangerous Mole Ever Unmasked Inside U.S. Intelligence"
ASIN: B07GL2PCWF | 2018 | M4B@62 kbps| ~06:21:00 | 173 MB
The Seven Million Dollar Spy reveals, for the first time, the inside story of the dramatic US counterintelligence operation that resulted in the capture of the most dangerous mole working for Russia inside US intelligence. Now, the former senior KGB spy, to whom the US paid seven million dollars for Moscow's file on the mole, is identified by both his real and code names.
The audiobook also reveals how a death threat by the Russian Mafia against the former senior KGB spy over a spoiled caviar deal worth millions was the key to unmasking the mole inside US intelligence.
The Seven Million Dollar Spy tells the story, and final success, of the determined FBI counterspy who spent six years pursuing the mole and approaching 27 potential KGB sources - despite pressure to stop from his superiors who said he was wasting both time and money with nothing to show for it.
Until the 28th spy.