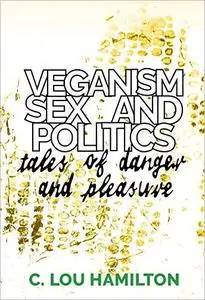 Veganism, Sex and Politics: Tales of Danger and Pleasure by C. Lou Hamilton
English | November 1, 2019 | ASIN: B0815W7N5B, ISBN: 191084912X | AZW3 | 288 pages | 0.6 MB
Veganism is so much more than what we eat. It's about striving to live an ethical life in a profoundly unethical world. Is being vegan difficult or is it now easier than ever? What does veganism have to do with wider struggles for social justice - feminism, LGBTQ+ politics, anti-racism, environmentalism?
C. Lou Hamilton's compulsively readable book dives deep into the heart of these questions. Veganism, Sex and Politics explores the potential dangers and irresistible pleasures of living a vegan life.
Based on the author's vegan journey
Explores connections between veganism, feminist, queer and anti-racist politics
Analyses debates about Veganism, Ethical Consumerism and Climate Change