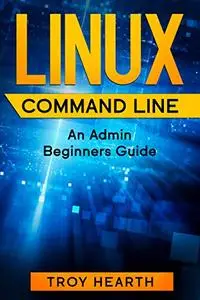 Linux Command Line: An Admin Beginners Guide by Troy Hearth
English | 2020 | ASIN: B085C1RJX9 | 132 Pages | PDF, EPUB, AZW3 | 9.04 MB
Learning the Linux Command Line is hard…
But it is a skill that hard-core Linux admins and hackers use everyday in their jobs. Knowing how to quickly move around the Linux command line can move you up in your career as well.
This is a beginners guide to the command line. You'll learn the basics using what you already know.
How is a house like the Linux filesystem? Look inside to find out.