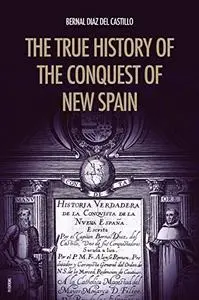 Bernal Díaz del Castillo, John Ingram Lockhart, "The True History of the Conquest of New Spain: Unabridged Edition Vol.1-2"
English | ASIN: B08CSCQ4VJ | 2020 | EPUB | 1330 pages | 1 MB
The Memoirs of the Conquistador Bernal Diaz del Castillo, Unabridged Edition (Vol.1-2).
The author of this original and charming production, to which he justly gives the title of 'The True History of the Conquest of New Spain,' was himself one of the Conquistadores; one who not only witnessed the transactions which he relates, but who also performed a glorious part in them.
"I, Bernal Diaz del Castillo, regidor of the town of Santiago, in Guatimala, author of this very true and faithful history, have now finished it, in order that it may be published to the world. It treats of the discovery and total conquest of New Spain; and how the great city of Mexico and several other towns were taken, up to the time when peace was concluded with the whole country; also of the founding of many Spanish cities and towns, by which we, as we were in duty bound, extended the dominion of our sovereign."