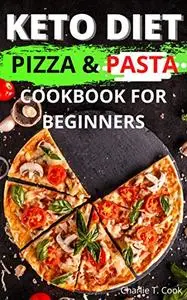 Keto Diet Pizza & Pasta Cookbook For Beginners: 120+ Easy & Quick Ketogenic Recipes and Low-Carb Keto Italian Food Lovers Weight Loss and Healthy Living for Busy People
by Charlie T. Cook
English | 2020 | ASIN: B08F2X11XY | 144 Pages | EPUB | 0.8 MB
Normally, your body burns energy "gentle" from carbohydrates. The reason being the unwanted fat that is likely to burn off for energy may be the best to sit in your body and do nothing at all. Being idle, like handles continue to develop, cheeks bloat, and fat is situated in all areas of your body. Fat was not.