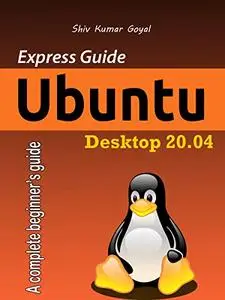 Express guide ubuntu desktop 20.04
by Shiv Kumar Goyal
English | 2020 | ASIN: B08F3LB7XQ | 153 Pages | EPUB | 19.52 MB
Complete beginner's guide for Ubuntu desktop users. This book gives users an overview on how to use Ubuntu desktop as windows replacement. No prior knowledge of Ubuntu is required. Discover how to get the most out of Ubuntu for work and home.