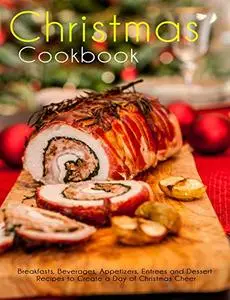 Christmas Cookbook: Breakfasts, Beverages, Appetizers, Entrees and Dessert Recipes to Create a Day of Christmas Cheer
By James Angstadt
English | 2020 | ASIN : B08Q7T9KD4 | 133 pages | EPUB | 2.3 MB
Family Christmas Recipes ♥ Holiday CookbookMakes a fantastic gift or stocking stuffer for chefs, cooks, bakers, or anyone that loves to cook!This is THE ULTIMATE Christmas Cookbook featuring food for main dishes, breakfasts, sides, entrees, desserts, special holiday drinks, and more!Christmas is the best time of the year. It is all about food, family, and sharing the love with one another. This specially revised Christmas cookbook is full of 160+ delicious holiday recipes, sides, casseroles, pies, cookies, cakes, desserts, holiday drinks, and other Christmas treats that you and your family will absolutely LOVE.