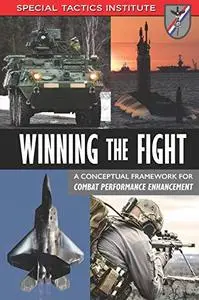 Winning the Fight: A Conceptual Framework for Combat Performance Enhancement
English | 2021 | ASIN: B08SYDTGM1 | 164 Pages | PDF | 4 MB
This book provides clear, concise, practical guidelines for how to increase your chances of victory in any hostile encounter. One of the oldest maxims of combat, is that the core fundamentals for success remain the same whether you are defending your home from an intruder or commanding a combined arms task force in conventional warfare. This book is designed to radically change the way you think about problems, assess threats, train for combat, plan contingencies and adapt to unexpected changes.