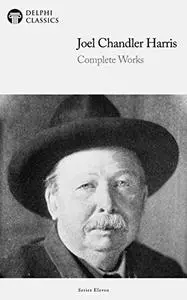 Delphi Complete Works of Joel Chandler Harris
By Joel Chandler Harris
2021 | ASIN : B091CM5HYR | English | 6522 pages | EPUB | 56 MB
The American author and creator of the folk character Uncle Remus, Joel Chandler Harris produced a wide body of works, reflecting his life and interests in the Deep South. As a young journalist, he established a reputation as a brilliant humorist and writer of dialect. His Uncle Remus stories secured for Harris a place in American literature. The format was an instant success — a wise and genial old black man, Uncle Remus narrates tales of Brer Rabbit, Brer Fox and other animals to the son of a plantation owner, while interweaving his philosophy of the world about him. Harris' later novels reveal his ability as a writer of 'local color', exploring important issues facing the South after its Reconstruction. For the first time in publishing history, this eBook presents Harris' complete works, with numerous illustrations, many rare texts, informative introductions and the usual Delphi bonus material.