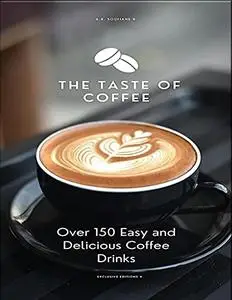 The Taste of Coffee, Over 150 Easy and Delicious Coffee Drinks: The Coffee Recipe Book 2021
English | 2021 | ASIN: B097KTPT85 | 154 Pages | PDF AZW3 EPUB | 7 MB
Drinking coffee and, in particular, specialty coffees, has become a 2.25 billion-cup-perday lifestyle. The world of coffee employs more than 25 million people around the world to sustain our coffee supply. Whether our beloved brew is purchased from a drive-through kiosk and consumed on the go, lingered over in a noisy deli, or sipped in a cloistered café, specialty coffee consumption has become a distinctive niche market in our society.