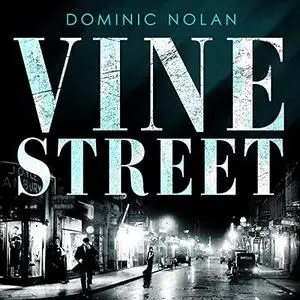 Vine Street by Dominic Nolan
Nov 11, 2021 | English | ASIN: B09BNWLPQY | 14 hrs 13 mins | M4B & MP3 @ 126 kbps | 855 MB & 862 MB
Unabridged | Retail
Narrator: Owen Findlay
A snarling, skull-cracking misanthrope, Geats marshals the grimy rabble according to his own elastic moral code.
The narrow alleys are brimming with jazz bars, bookies, black-shirts, ponces and tarts, so when a body is found above the Windmill Club, detectives are content to dismiss the case as just another young woman who topped herself early.
But Geats - a good man prepared to be a bad one if it keeps the worst of them at bay - knows the dark seams of the city.
Working with his former partner, mercenary Flying Squad Sergeant Mark Cassar, Geats obsessively dedicates himself to finding a warped killer - a decision that will reverberate for a lifetime and transform both men in ways they could never expect.
Use the included CUE file to split into chapters, if desired.