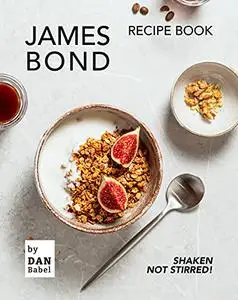 James Bond Recipe Book : Shaken Not Stirred!
by Dan Babel
English | 2021 | ASIN : B09BZFVG81 | 74 pages | AZW3/PDF(conv) | 9.87 MB
James Bond needs no introduction! He is the spy we all love and relate with most. He is known for his dapper looks and acuity in chasing down his targets. The 007 agent has access to all the latest gadgets and many lady muses.
But one of his main characteristics is how he enjoys eating food! It is safe to say that Bond is a foodie and loves to dig in at every given opportunity.
From fancy dinner parties with royalty to street-side food, Bond loves it all. In fact, in Casino Royale, he says that he takes ridiculous pleasure in what he eats and drinks!
This book gives you 30 recipes that are James Bond approved. You will love trying them out and serving family and guests.
If you want to support my blog, then you can buy a premium account through any of my files (i.e. on the download page of my book). In this case, I get a percent of sale and can continue to delight you with new books!