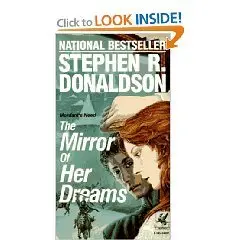 The Mirror of Her Dreams
Stephen R. Donaldson | Del Rey | 2003-06-03 | ISBN: 0345459857 | Pages: 656 | PDF | 4.9MB
With The Chronicles of Thomas Covenant, Stephen R. Donaldson changed the face of fantasy fiction forever. In The Mirror of Her Dreams, the astonishing first novel in the two-volume Mordant's Need series, Donaldson shows us a world of wondrous beauty and seductive illusion, where mirrors hold the deadliest of magics and nothing is what it seems. . . .
PASSWORD = queenmagic