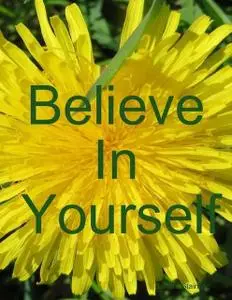 «Believe In Yourself» by Sandra Staines
English | EPUB | 0.2 MB
Have you ever been in a place in your life where you get down so low that nothing seems to matter? Where, no matter how hard you try, you can't seem to find the energy and the inspiration to make the changes you want in your life.
'Believe In Yourself' is a quick and easy read aimed at giving you that little kick up the butt that you need to stop feeling sorry for yourself and start thinking about all the reasons why you need to believe in yourself.
If you need inspiration and motivation download a copy now lift yourself out of the mire.