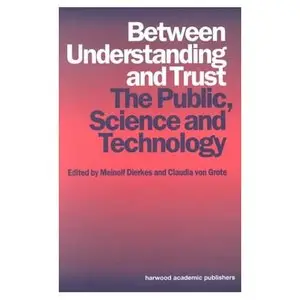 Meinolf Dierkes, "Between Understanding and Trust"
Publisher: Routledge | 2000-01-01 | ISBN 9058230074 | PDF | 381 pages | 2.1 MB
Waves of new research findings, the dynamic emergence of new technologies, and growing perception of the risks entailed have drastically altered the way people in industrialized societies relate to technical development. The population at large, at least in the western world, has increasingly lost trust in institutions and scientific authority.
There must be some way to restore people's faith in scientific authority. Between Understanding and Trust identifies and analyses the public understanding of science and technology, thus making an important contribution to achieving a new "trust."