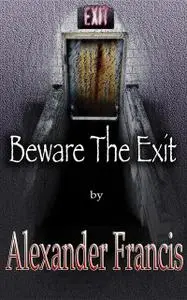 «Beware The Exit» by Alexander Francis
English | EPUB | 0.4 MB
Living a good life as an architect with a fiery, beautiful wife, Tom becomes angry when he mistakes another woman for her and makes an irreversible decision. Life for Tom changes abruptly, and he unwillingly travels different paths finding new and very different lives. His wife appears to him in his dreams, trying to bring him back, but eventually gives up. Tom finds adventure, a new love and has a harrowing escape from near death. His life is broken into what seems real while he is awake but also what seems real during his dreams.