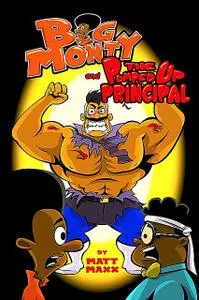 «Big Monty and The Pumped Up Principal» by Matt Maxx
English | EPUB | 1.7 MB
Fifth-grader Merlin Montgomery, AKA Big Monty, has to save his school again when his principal consumes a toxic energy drink! Can this science-loving kid stop his award-winning principal from destroying his school's reputation?  Merlin won't be able to do it alone. He'll need help from his life-long enemy, A'lo, and his super-smart best friend, Global. 
Complete with science activities and vocabulary building fun, Big Monty is sure to get even the most reluctant readers turning the next page. Grab the third book in the series that won the prestigious Mom's Choice Award today!