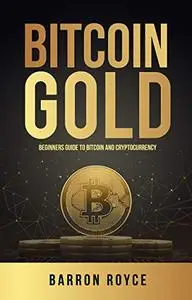 Bitcoin Gold Beginners Guide To Bitcoin And Cryptocurrency
English | March 5, 2021 | ASIN: B08Y6FVSD6 | 95 pages | EPUB | 0.14 MB
This book will give you a basic understanding of Bitcoin and cryptocurrency.
This book is a simple, easy and fast way to understand digital currency. Bitcoin is all the rage now but there is so much mystery behind it. Want to get to know what this is all about? This book has it all. You get a beginners guide to Bitcoin and cryptocurrency. No longer will the terms Blockchain, Mining, and Satoshi confuse you.
So, in order to know Bitcoin and cryptocurrency you need to first understand money. We will give you a simple overview of how money started and how we got here today to digital money. This basic knowledge will make learning Bitcoin easy. Then we teach and explain Bitcoin & cryptocurrency. You learn it all here.
• Learn the first forms of money
• Learn why money value changes
• Learn about paper money and other types of currencies
• Learn the who, what and how of Bitcoin & cryptocurrencies
• Learn all the other types of cryptocurrencies
• Learn how to buy, hold, sell, and use Bitcoin & Cryptocurrency
• Learn the Pros & Cons of digital money
We are sure with this book all your Bitcoin question will be answered.