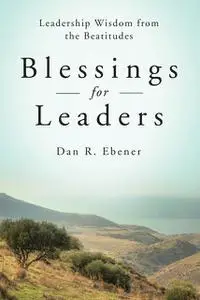 «Blessings for Leaders» by Dan R.Ebener
English | EPUB | 0.3 MB
In Blessings for Leaders, Dan Ebener skillfully weaves an understanding of one of the most powerful and familiar Bible passages with insights drawn from his experience developing faith-filled leaders in churches, businesses, and not-for-profit organizations. Each chapter begins with Scripture, reflects on the inward journey of leadership through the virtues associated with that Beatitude, and addresses some of the outward challenges of leadership. The book makes specific suggestions about mission, vision, core values, followership, conflict resolution, emotional intelligence, communication and listening, team-building, meeting facilitation, innovation, and leading change.Straightforward, easy to read, and filled with illuminating stories, this book is ideal for anyone searching for Christian insight into leadership and for groups journeying to a deeper understanding of Jesus' Vision for leadership.