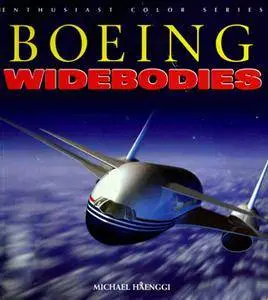 Michael Haenggi - Boeing Widebodies (Enthusiast Color Series)
Motorbooks International | 2003 | ISBN: 076030842X | English | 100 pages | PDF | 102.27 MB
Boeing's multi-aisled aircraft have logged more air hours and are more numerous than any other manufacturer. Almost every transcontinental and intercontinental airline employs Boeing technology-making them the leader in aerospace advances. Boeing Widebodies focuses on these famous aircraft: the venerable 747, first developed in the sixties and still going strong, the 767 with its improved wing span and sweep and the modern 777 with its fly-by-wire controls and biggest twin jet engine ever fitted to an aircraft.Color photographs combined with historical background offer an insiders look at Boeings biggest and most successful commercial aircraft program.