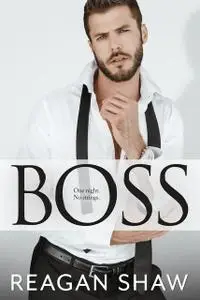 «Boss» by Reagan Shaw
English | EPUB | 1.5 MB
He was supposed to be a one-night stand.Now he's hiring me to be the nanny.I wish I could say I regret it,But that would be a big FAT lie.
Ever meet a guy that makes you sweat with one stare?Brian's that guy.Loving, powerful, and damaged, all in one package.And I'm the dummy who thought I wouldn't fall for it.Now my heart aches every time he talks to his daughter.
Brian has a dangerous past,And I'm the pawn about to be taken.A mistake they'll regret—Especially now that I'm carrying his baby.